Nestled in the serene landscapes of North Carolina, Pinehurst Resort stands as a beacon for golf enthusiasts. Its longstanding tradition of golf excellence entices visitors from across the globe. The resort is located in the quaint village of Pinehurst, a place where the whisper of the pines seems to echo the legends of golf.
Historical Significance
Pinehurst Resort isn't just a golf resort; it's a living piece of golf history. Since its establishment in 1895, it has been a cornerstone in the golfing community. Over the decades, it has hosted numerous tournaments, witnessed historic shots, and welcomed countless golf aficionados. The essence of tradition intertwined with modern luxury makes it a unique place where past meets present on the green fairways.
Ownership
The resort is currently owned by the Dedman family, under the umbrella of ClubCorp, a leader in private clubs and resorts. Their stewardship continues to uphold the legacy of Pinehurst, ensuring it remains a cherished destination for golfers and visitors alike.
Golf Courses
Pinehurst Resort is often synonymously known for its iconic No. 2 course, designed by the legendary Donald Ross. This course has been the battleground for many prestigious tournaments including the U.S. Open and U.S. Women's Open. But beyond No. 2, Pinehurst is home to nine distinct courses each offering a unique golfing experience. The designs reflect a blend of classic and modern golf architecture, catering to golfers of all skill levels. Whether it's the wide fairways of Course No. 3 or the challenging greens of Course No. 4, there's a course for every golfer at Pinehurst.
Accommodations and Amenities
Visitors to Pinehurst Resort can expect a blend of comfort, luxury, and timeless elegance. The accommodations range from rooms and suites to villas and condos, offering a suitable choice for various preferences and group sizes. Amenities include a world-class spa, fitness center, and various dining options, ensuring a comfortable stay beyond the golf courses.
Dining Experience
Pinehurst offers a variety of dining experiences to satisfy different palates. From casual eateries to fine dining, the resort provides a range of culinary delights. The Carolina Dining Room is known for its sophisticated fare, while the Ryder Cup Lounge offers a relaxed ambiance for guests to enjoy a meal or drink after a round of golf.
Other Recreational Activities
Beyond golf, Pinehurst Resort offers a variety of recreational activities. Guests can relax at the spa, explore the scenic walking trails, or engage in lawn sports like croquet and lawn bowling. The Resort's proximity to the historic village of Pinehurst also provides an opportunity for guests to explore local shops and experience the charm of a bygone era.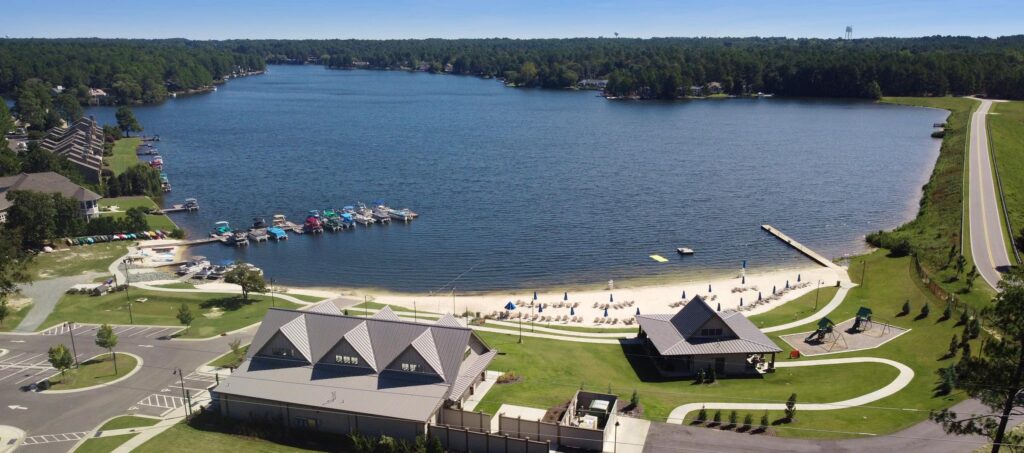 Nearby Attractions
The appeal of Pinehurst Resort extends beyond its manicured greens and fairways. The surrounding area is rich with attractions that provide a taste of North Carolina's diverse cultural and natural beauty. A short drive from the resort will lead visitors to the charming towns of Southern Pines and Aberdeen, each with its own unique offerings. From antique shops to local breweries, there's a slice of local life waiting to be explored.
For the nature enthusiasts, the Sandhills Horticultural Gardens offer a serene escape. The gardens cover 32 acres, showcasing a wide variety of plants and landscaped designs. It's a peaceful place for a leisurely stroll, allowing visitors to unwind amidst nature's beauty.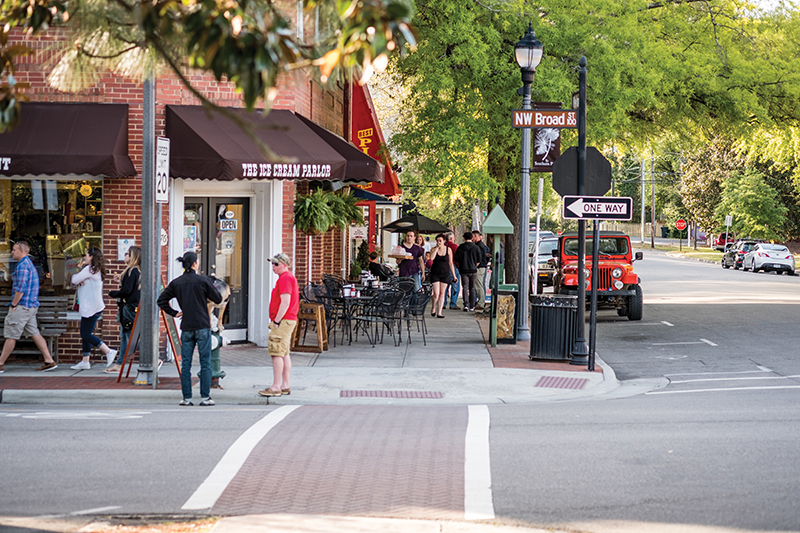 Getting There
Reaching Pinehurst Resort is straightforward, with various transportation options available. The nearest major airport is Raleigh-Durham International Airport (RDU), which is about a 90-minute drive from the resort. From the airport, visitors can rent a car or arrange for a shuttle service to reach Pinehurst. Additionally, the Moore County Airport is closer but caters to private and charter flights.
For those driving to the resort, it's conveniently located off Highway 15-501, making it easily accessible. There's ample parking available on-site for guests.
Pinehurst Resort More Than Golf Destination
Pinehurst Resort is more than a golf destination; it's a place where the spirit of the sport is palpable. Each course tells a story, and the surrounding pine trees stand as silent witnesses to over a century of golf history. The accommodations offer a warm embrace after a day on the links, and the diverse dining options cater to every craving.
The nearby attractions add to the allure, offering a well-rounded experience for visitors. Whether it's the charm of local towns, the tranquility of nature, or the camaraderie at the 19th hole, Pinehurst Resort encapsulates a genuine North Carolina experience.
The easy accessibility of the resort adds to its appeal, ensuring a hassle-free journey for those eager to explore its offerings. And while the journey to Pinehurst may end, the memories created on its storied greens will echo through the pines long after.
In delving into what Pinehurst Resort offers, it's clear why it remains a coveted destination for golfers and explorers alike. The blend of tradition, modern luxury, and a welcoming atmosphere provide a backdrop for unforgettable experiences. Pinehurst Resort isn't merely a place to play golf; it's a place to live the golf tradition that has been cherished for generations.