Key Points
UnderPar Life, backed by Bryson DeChambeau, targets the experience economy with its golf practice facility in Westworth Village, Texas.
With a 99-year lease, the facility will feature a wide range of amenities, including a celebrity chef-led kitchen and Tour-level practice areas.
Unlike Topgolf, UnderPar Life aims to appeal to low-handicap golfers by offering higher quality clubs and balls.
---
Rethinking Golf Accessibility: Bryson DeChambeau's UnderPar Life
In a marked challenge to Topgolf's market leadership, UnderPar Life is stepping onto the green, armed with strong financial backing and a vision for redefining the golfing experience. Pro golfer Bryson DeChambeau, an advocate for making golf more accessible, spearheads this ambitious venture. Partnering with municipally-owned Hawks Creek Golf Course in Westworth Village, a suburb of Fort Worth, UnderPar Life aims to offer a uniquely affordable and accessible golf experience.
Source: dmagazine
---
A Venue Unlike Any Other: Amenities and Features
UnderPar Life is not just another golfing range. With 42 hitting bays, a 500-yard driving range, and three bars, it aspires to become "the premier public-use golf practice facility in the state of Texas," according to co-founder David Deering. In a departure from Topgolf's strategy, the venue will also offer a golf instruction academy, a fitness area, and a Tour-level short game practice area, all supervised by industry veterans.
---
Timing and Construction Plans
The construction of UnderPar Life is expected to commence before the end of 2023, with completion estimated 12 to 18 months post-groundbreaking. Plans also include the early opening of the short-game practice area and the driving range, adding another layer to its ambitious roadmap.
---
Financing and Future Endeavors
Financial structuring plays a vital role in UnderPar Life's future. David Deering, a Silicon Valley veteran, plans an equity raise in 2024. The startup has leveraged the long-term nature of its lease agreements to bring in debt, thus reducing dilution. "The more debt we can bring in, the less dilution that will occur," states Deering, emphasizing a well-thought-out financial strategy aimed at scaling operations swiftly.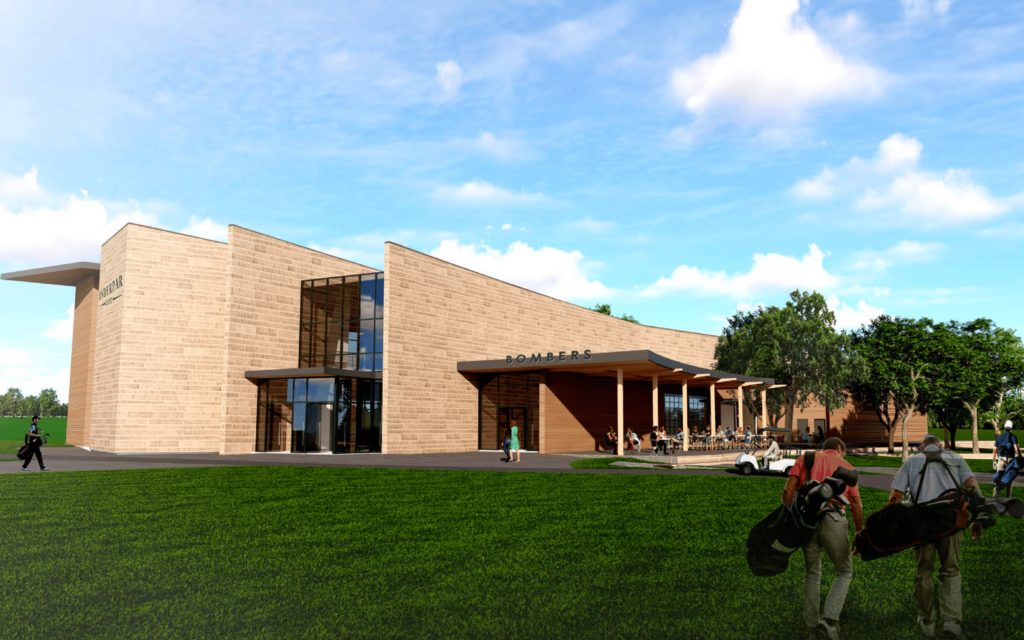 ---
Strategic Positioning: Chipping Away at Topgolf's Market
While Topgolf primarily appeals to the leisure golfer, UnderPar Life is going after the avid golfers, the low handicappers who seek a premium practice experience. "Topgolf's business model doesn't support the appeal to the avid golfer," Deering says, emphasizing how UnderPar Life's approach, especially its quality of clubs and balls, seeks to redefine the golf practice facility landscape.
---
Beyond Golf: A Community-Centric Approach
A substantial part of UnderPar Life's unique selling proposition lies in its commitment to the community. Since the venue is based in a municipal golf course, it offers the benefit of long operating hours, similar to Topgolf. Bryson DeChambeau notes that their initiatives aim at "making golf more affordable, approachable, and enjoyable for everyone," thereby removing financial obstacles and expanding the community of golfers.